Automotive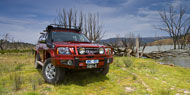 The increasing popularity of low emission engine designs have resulted in the development of new technology engine oils that must be used where after-treatment devices are fitted. A correctly formulated engine oil will ensure the effective operation of three way catalytic converters (TWC) and diesel particulate filters (DPF).
These products are referred to as Low or Mid SAPS (Sulphated Ash, Phosphorous, Sulphur) lubricants and utilise the latest lubricant additive chemistry.
Modern transmissions, whether they are manual or automatic. must cope with a wide variety of power, road conditions and drivers, but still provide maximum performance and component protection. This range includes advanced gear oils and automatic transmission fluids designed to meet the latest Original Equipment Manufacturers specifications.